2021 Spring Consignment Auction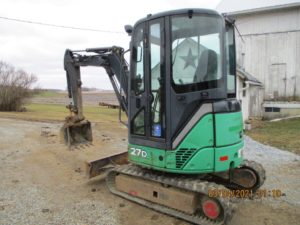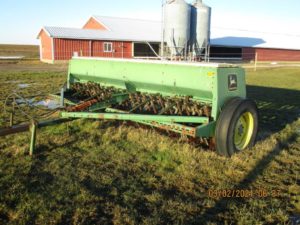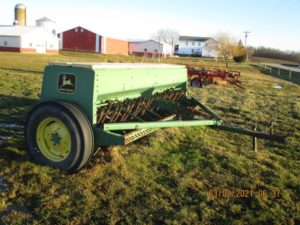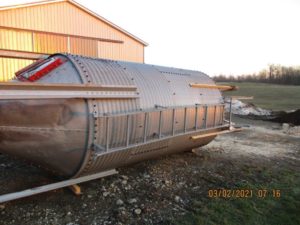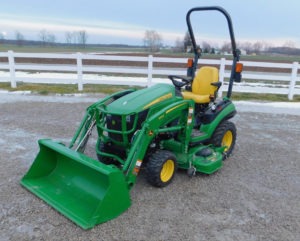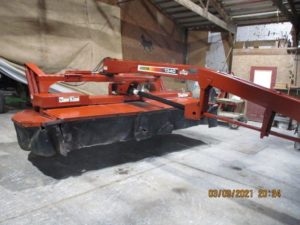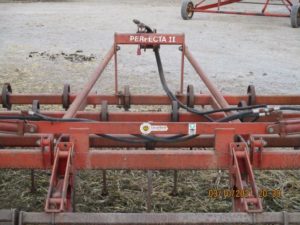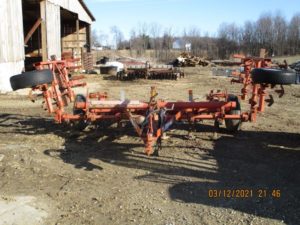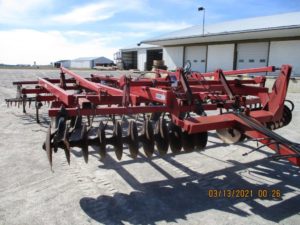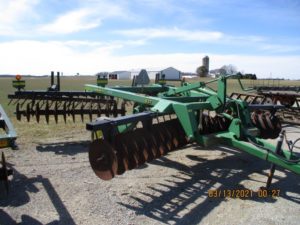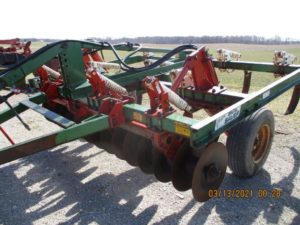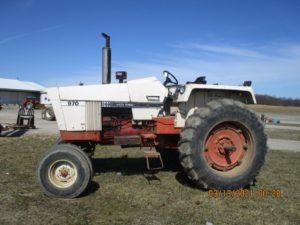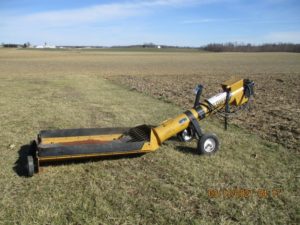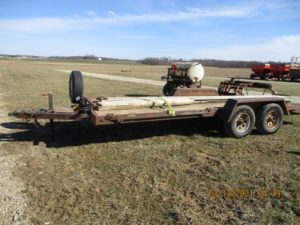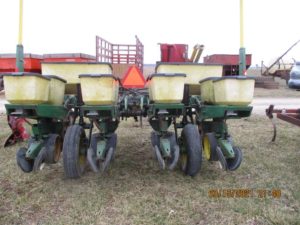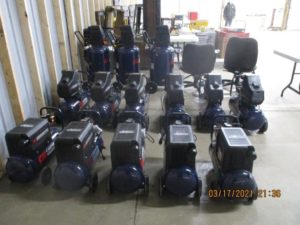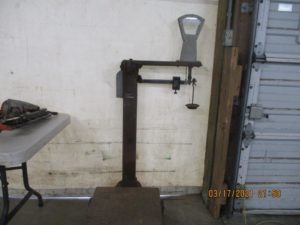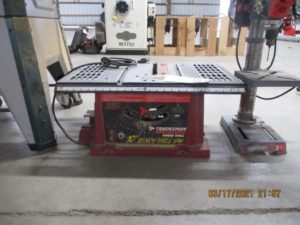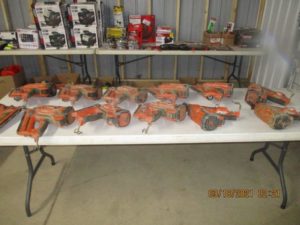 PHONE BIDDING AVAILABLE
Contact Rodney
(419) 577-4953
THIS IS THE LARGEST MACHINERY AUCTION TO DATE AT BLOOMING GROVE AUCTION INCORPORATED!
TRACTORS, SKIDLOADERS, COMBINES: *2016 John Deere 6105M 2wd canopy, 3 remotes, 540/1000 pto (very clean) *2016 John Deere 5085m 4wd cab/ht ac 2300 hrs. (very nice) *John Deere 10254wd w/loader & 60″ mower deck has mower quick attach (only 22 hrs.) (like new) *1998 John Deere 8400T, 3 remotes, 24 inch tracks, new idler wheels (fully serviced) *2016 New Holland TS6130 4wd cab/ht ac, 4 remotes, fully loaded w/buddy seat (demo only 511 hrs.) *Case IH MX255 (2004) 4wd cab/ht ac front weights, 6 new radial tires, 6100 hrs. *Komatsu D41E Dozer w/six way blade *2012 John Deere Mini Excavator w/cab heat a/c *Brackets & weights for N.H. series 180 skid loader *1989 Gleaner R50 w/duals cab heat a/c *Gleaner twenty ft. Flex head grain table *One older JD front weight *Three IH rear wheel weights *New Holland LS 190 skid loader w/two speed & material bucket *New Holland LS 190 skid loader w/two speed and material bucket *Deutz Allis 5220 tractor 4WD *John Deere 6600 turbo combine, 4,600 hours 
FORAGE, TILLAGE, PLANTING, GRAIN: (NEW) Hoosierland 1300 vertical beater hydra-push manure spreader *UFT grain cart model 444, new augers (440 bushel) *(NEW) 2020 Agra Master RS105 running gear, 10 ton *Kverneland four bottom semi mnt. plow *Unverferth model 1225 double rolling harrow, 34 ft. (very low acres) *(NEW) Esch 18 ft. four basket hay tedder w/hyd fold *Brillion 30 ft. Cultipacker hyd fold (header cart does not sell), white 8106 six row planter no-till coulters included (w/monitor) *Three point mnt. 6 ft. blade *Victor 60 inch silage blower *3 point mount 8 wheel v rake *New Idea four star tedder *Three point mnt. 8 ft. Brush Hog *John Deere 50 inch 3 point tiller w/category, 1 hitch, *Brinly ONE bottom plow w/single bottom category, 1 hitch *Gehl 170 grinder mixer with self contained hyd drive, augers and folding unloading auger *John Deere 8300 grain drill double disc openers and press wheels *Case 18 ft. hydraulic fold disc *Case IH 600 silage blower *TopAir 500 gallon sprayer w/45 ft. booms & foam markers *John Deere RM 30 inch 6 row cultivator *Woods model 106 6 ft. 3 pt. mnt. ditch bank mower *Westfield 10 inch x 41 ft. transport auger, hopper included *White 508 4-16 auto reset plow *IH 720 auto reset 4-18 plow *750 gallon liquid transport cart *JD 12 ft. cultimulcher *H&S eight ft. hay tedder *20 ft. header cart *Kinze 2000 six row planter liquid fertilizer no till coulters (ecx.) *John Deere 716A forage wagon w/tandem gear *Hardi TR 500 sprayer w/45 ft. booms, foam marker, tandem axle, hyd heights, and newer pump *Westendorf TA 26 loader w/pallet forks and bale spear on carriage *14 ft. spring tooth harrow off JD disc *8 ft. x 16 ft. flat hay wagon on six ton corey gear *NH 900 chopper *Unverferth 20 foot rolling harrow *Case IH 17.5 foot soil finisher *Case IH 355 grinder mixer w/hyd drive & 20 foot folding auger, (2017) model 1225 Unverferth double basket rolling harrow *John Deere 637 – 15 foot disc (very low acres) *Glencoe 7 shank disc *Hesston 1340 hyrda-swing discbine *Kverneland 5 bottom roll over plow, Case IH 600 silage blower, TopAir 500 gallon sprayer w/45 foot booms & foam markers *IH 720 auto reset 4-18 auto reset plow *750 gallon liquid transfer tank *JD 12 foot cultimulcher *H&S 8 foot hay tedder *20 foot header cart, JD 716A forage wagon w/tandem gear *John Deere 956 discbine
FARM, BARN, SHOP, & TRAILER related items: Gardener – Denver diesel engine air compressor (185 cfm.) *7 ft. x 16 ft. enclosed trailer *Car trailer 15 ft. w/3 ft. dovetail 18 ft. total 10,000 lb. gw (title) *Pallet jack *Agtronic 12KW pto generator *Mitsubishi elec. forklift w/charger (7600 hrs.) *Brock feed bin 16 ft. high x 6 ft. diameter w/14 auger and shaker *Two calf creep feeders *Bulk cow feeder *Approximately 500 ft. irrigation line w/irrigation pump *Shavers sc50 stump grinder 3 point hitch *Generac 35 KW gas powered generator *7 foot x 11 foot dump bed *38 foot hed locks *Tow around battery operated scissor lift *Approximately 4,000 foot barbed wire  
BUILDINGS & MATERIALS: NEW 8 ft. x 12 ft. storage building *Various length and colors of metal roofing & siding from local metal former and lumber yards *Various length and size of lumber from local yards *48″x96″ dutch door, rustic red w/burnished slate crossbuck *17 pcs. 16'x4.5″ Craftmade painted pine trim *6 pcs. 16'x2.75″ Craftmade white painted trim *Rough sawn hardwood lumber *8 ft. x 12 ft. storage building w/6 ft. opening 
LAWN AND GARDEN: All electrical components including charger for older Classic Cushman cart *Cub Cadet 1250 hydrostatic drive lawn mower *Six foot pt. mount finish mower *Simplicity zero turn w/42 inch cut *JD 285 riding mower, (new) Country Clipper zero turn model Boulevard 24 hp & 60 inch cut *(new) Country Clipper model XLT zero turn 26 hp & 54 inch cut
TOOLS & MISC. ITEMS: (WOODEN) A frame set w/3 swings *Hydraulic porta power *Kodiak wood stove w/glass door *100 lbs. PROPANE cylinder *Solid oak entertainment center w/two matching bookcases *Servel Lp refrigerator  
SURPLUS ITEMS AND TOOLS: Surplus hand tools test meters *Lots of hand tools, craftsman lg combination tool sets, and much more *Campbell hausfeld air compressors in various sizes *Pneumatic tools *Brad nailers *110 volt rod welders *(new) over 6,000 5/16 & 3/8 bolts in various length
TERMS AND CONDITIONS: Proper ID required to register to bid, everything to be sold as is and where is w/no warranty expressed or implied, statements made auction day take precedence over printed material, full payment on auction day by cash, check, or credit card (3% buyers charge which we will wave for cash or check payment), 7% sales tax unless exempt 
LOADERS ON PREMISES  
FOR ADVERTISING AND CONSIGNMENT INFO CONTACT:
Martin Sauder: Auctioneer 419-896-2320  
Rodney Weaver at B.G.A. 419-896-2774 
Rodney's cell: 419-577-4953 B.G.A.
Email: producesales@bloominggroveauction.com
Assisting Auctioneers: Mark R. Martin, Nick Defelice, Greg Martin, Orus Mast (apprentice auctioneer Alan Mast), Russ Farnesworth